Home Physio for COVID-19 in London and Essex
Are you struggling to access the services or intensity of care you require to support your recovery after COVID 19?

The symptoms and complications associated with COVID 19 can cause significant limitations and disability. This can make it extremely challenging to work back towards previous life roles and responsibilities. You may find you are currently more reliant on the help of others to support your current situation.

We also recognise that accessing on-going rehabilitation outside of the home environment to support your recovery may be challenging, especially if you are shielding or physically limited by your symptoms.
London
Specialist Physiotherapy
Our specialist physiotherapy service covers a wide range of areas in Central and Greater London
Essex
Specialist Physiotherapy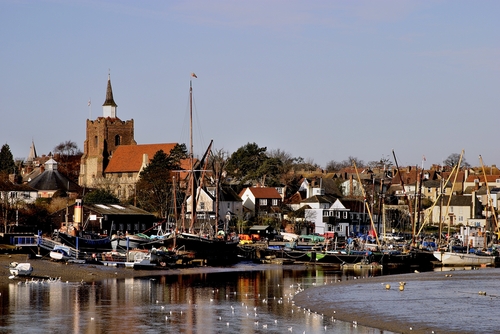 Our Essex physiotherapists cover areas including Benfleet, Basildon, Rayleigh, Southend and Chelmsford
How can Estuary Physio Help
To help support you during this difficult time, estuary Physio are able to deliver the rehabilitation you require in the comfort of your own home.

All therapy is delivered with the appropriate personal protective equipment, giving you confidence when working with your therapist. The LRS team have experience working with individuals recovering from COVID 19 and the complications associated with the virus.

We can provide you with a personalised programme of rehabilitation, assisting you to move forward and achieve your personal goals.

Receive bespoke rehabilitation programmes to meet your personal requirements. These may include:

Fatigue management and pacing advice

Balance re-education, strengthening and mobility exercises

Management of respiratory symptoms e.g. breathlessness management

Specialist support for "long Covid" symptoms e.g. fatigue and post exertional malaise

Specialist support for associated complications of COVID 19 e.g Neurological and musculoskeletal symptoms.
Specialist Physiotherapy In The Home
The Best in Neuro Physiotherapy Care for You or Your Loved One
At Estuary Physio we know how challenging it can be to access specialist physiotherapy services and continue to make progress with your rehabilitation after leaving hospital
We work with experienced physiotherapists who specialise in neurological physio care. We take a gentle and caring approach and are always on hand to help and advise.
Our team of specialist clinicians offer treatment for:
We're here to help. Please contact us if you have any questions or to arrange your first appointment with a trusted physio in your area.