MULTIPLE SCLEROSIS PHYSIOTHERAPY IN LONDON AND ESSEX
What is Multiple Sclerosis?
Multiple sclerosis (MS) is a chronic, autoimmune disease that affects the central nervous system, including the brain and spinal cord. It is characterized by inflammation, demyelination (damage to the protective myelin sheath around nerve fibers), and the formation of scar tissue. This can lead to a variety of neurological symptoms. The progression of multiple sclerosis varies from person to person. It is a lifelong condition and is the leading cause of disability in young adults.
WHAT ARE COMMON EARLY SIGNS OF MULTIPLE SCLEROSIS?
There are different types of MS. Symptoms may start with individual attacks or with a gradual worsening of symptoms.
One of the first signs of MS are changes in vision, also know as
optic neuritis
. Other early symptoms include dizziness, limb weakness, changes in sensation such as numbness, tingling or burning and unsteady walking.
(continues below)
Specialist Physiotherapy In The Home
The Best in Neuro Physiotherapy Care for You or Your Loved One
At Estuary Physio we know how challenging it can be to access specialist physiotherapy services and continue to make progress with your rehabilitation after leaving hospital
We work with experienced physiotherapists who specialise in neurological physio care. We take a gentle and caring approach and are always on hand to help and advise.
Our team of specialist clinicians offer treatment for:
We're here to help. Please contact us if you have any questions or to arrange your first appointment with a trusted physio in your area.
WHAT ARE THE TYPES AND STAGES OF MULTIPLE SCLEROSIS?
Clinically Isolated Syndrome (CIS): This is the initial stage of MS and may be the first episode of neurological symptoms. It may progress to MS over time.

Relapsing-Remitting Multiple Sclerosis (RRMS): This is the most common form of MS, accounting for about 85% of cases. People with RRMS experience episodes of new or worsening neurological symptoms known as relapses or exacerbations, followed by periods of partial or complete recovery (remission) where symptoms improve or stabilize.

Secondary Progressive Multiple Sclerosis (SPMS): After several years (typically a decade or more) of living with RRMS, some individuals may transition to the secondary progressive stage. In SPMS, there is a gradual worsening of neurological function, with or without relapses.

Primary Progressive Multiple Sclerosis (PPMS): About 10-15% of people with MS have PPMS, which is characterized by a steady worsening of neurological function from the onset of symptoms, without distinct relapses and remissions.

Progressive-Relapsing Multiple Sclerosis (PRMS): This is the least common form of MS. In PRMS, there is a progressive worsening of symptoms from the beginning, with occasional acute relapses or exacerbations.

WHAT ARE THE MAIN CAUSES OF MULTIPLE SCLEROSIS?
The exact cause of MS is not fully understood, but it is believed to result from a combination of genetic, environmental, and immunological factors. Several factors have been implicated in the development of MS:
Genetics: There is evidence of a genetic predisposition to MS.

Environmental factors: Vitamin D deficiency, viral infections and smoking have been associated with a higher risk of developing MS.

Geography: MS is more common in certain regions, especially those farther from the equator.

Gender and age: MS is 2-3 times more common in women than men, it often begins between the ages of 20 and 40.

It is important to note that while these factors may increase the risk of developing MS, they do not directly cause the disease.


HOW DO YOU DIAGNOSE MULTIPLE SCLEROSIS?
Diagnosing MS can be complex and challenging. It can take many years before getting an accurate diagnosis. There is no single definitive test for MS, so the diagnosis typically involves a combination of clinical evaluation, medical history, and various diagnostic tests by a neurologist. The process may include the following investigations:
Medical history and physical examination

Blood tests

WHAT ADVICE WOULD YOU GIVE TO LOVED ONES?
If you have a loved one with MS, here are some essential pieces of advice to support them:
Educate yourself around the condition

Listen to the person

Be patient and adapt to the person's needs

Offer practical support if this would help

Support with attending health check-ups

Model also living a healthy lifestyle, be a gym buddy, choose healthy food

Create an accessible environment and keep trip hazards to a minimum

Respect their choices about how they manage their own health

Take care of yourself

It is important to remember that the diagnosis does not define that person, it's a small piece of someone who is learning how to thrive with the condition. Continue to have fun with them and help them enjoy life.

(continues below)
London
Specialist Physiotherapy
Our specialist physiotherapy service covers a wide range of areas in Central and Greater London
Essex
Specialist Physiotherapy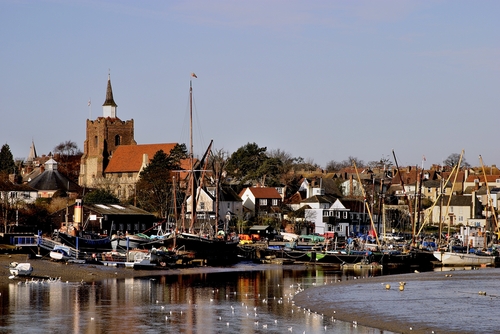 Our Essex physiotherapists cover areas including Benfleet, Basildon, Rayleigh, Southend and Chelmsford
WHAT HOME CHANGES SHOULD I MAKE?
If necessary, modifying the living environment to make it more accessible may be helpful. This may include installing handrails, ramps, or other aids to facilitate mobility. It may be that these things are in place in case of a relapse. An Occupational therapist can give advice on changes to the home environment. A Physiotherapist can give advice on equipment to help with transfers and gadgets such as falls detectors in the home.
WHAT IF I NEED PRIVATE PHYSIOTHERAPY IN MY OWN HOME?
Physiotherapy for MS, will vary for each individual. It's important to involve a qualified and experienced physiotherapist who has expertise in working with individuals with MS. At Estuary Physio, we provide a comprehensive assessment and design a personalized treatment plan to address your specific needs and help you manage the condition more effectively. Physiotherapy, when integrated into a comprehensive management approach, can positively impact the quality of life for individuals living with multiple sclerosis.
WILL I BENEFIT FROM PHYSIOTHERAPY?
Physiotherapy is a specialised form of physical therapy that focuses on improving mobility, strength, balance, and overall physical function. It aims to maximize an individual's potential to maintain independence and manage symptoms related to MS.
Here are some ways in which physiotherapy can be helpful:
Mobility improvement

Balance and coordination

Fatigue management

Pain management

Spasticity (Stiffness or spasms) management

Breathing exercises

Adaptive devices and aids

Fall prevention advice

Functional independence

BOOKING AN APPOINTMENT
If you would like to find out more about Estuary Physios multiple sclerosis service, please
get in touch with us today
and speak with one of our clinicians.
HELPFUL RESOURCES
Home adaptations - MS Society
Guide to staying steady
NHS guide to multiple sclerosis
OTHER CONDITIONS WE TREAT
We understand that our clients often have a range of medical conditions. Our therapists have a broad range of backgrounds. For example, someone with multiple sclerosis may also find they are having difficulty with lower back pain. We have specialist musculoskeletal therapists who can work alongside a Neurology Physiotherapist to get the best results.
Learn more about musculoskeletal physiotherapy at Estuary Physio