COMPANY DIRECTOR/CLINICAL SPECIALIST PHYSIOTHERAPIST

BARRY FORD
Barry qualified as a Physiotherapist in 2004 from Hertfordshire University. He has over 18 years experience working within a wide range of inpatient and community based Physiotherapy positions, in the NHS and private sectors. Barry has extensive experience working with clients with complex, long term Neurological and Cardiorespiratory conditions. During the last 10 years Barry has worked at the UK's Largest private neurological rehabilitation unit in London. He continues to work there as a part time clinical specialist, delivering intensive packages of rehabilitation to international clients with complex conditions.
Some of Barrys Specialist Skills.
- Community based spasticity management
- Splinting and electrical stimulation
- Long term condition coaching (e.g M.S, Parkinsons, MND, CVA and all Cardiorespiratory conditions)
- Personalised, prescriptive exercise plans for pulmonary, Cardio and Neurological conditions
- Supportive care for the ventilated or tracheostomised patients
- Complex airway clearance for neurological conditions
- Community based Dementia rehabilitation
- Supportive care for clients with disorders of consciousness
Barry originally grew up in Essex and started his Physio career at Southend hospital. Having worked in the community setting, he witnessed the challenges clients experience when trying to access home rehabilitation after leaving hospital. In October 2021, Barry Set-up Estuary Physio, with the vision of bringing his experience of bespoke, specialist rehabilitation into the home community setting.
If you would like to find out what Barrys clients say about his services, please check out Estuary Physios google business feedback.
To find out more about Barry Ford's experience, or to request a copy of his C.V, please get in touch with our administration team.
Get in Touch
London
Specialist Physiotherapy
Our specialist physiotherapy service covers a wide range of areas in Central and Greater London
Essex
Specialist Physiotherapy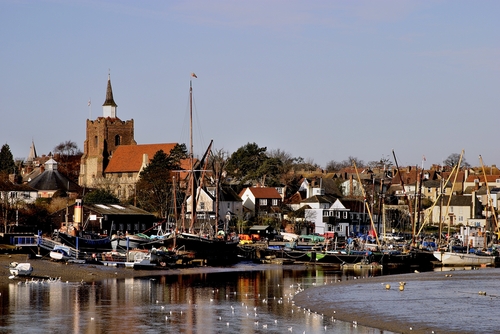 Our Essex physiotherapists cover areas including Benfleet, Basildon, Rayleigh, Southend and Chelmsford
Glasgow
Specialist Physiotherapy
Our specialist physiotherapy service covers a wide range of areas in and around Glasgow, Scotland