Home Visit Physio and Neuro Physio
in London and Essex
Estuary Physio is a specialist Physiotherapy service, providing bespoke programmes of rehabilitation and treatment, delivered in the home/community setting. Our Physiotherapists are clinical experts with specialisms covering all fields of healthcare (Neurology, cardiorespiratory, older adults, surgery, musculoskeletal and more). They have a proven track record of delivering effective, client centred care.
London
Specialist Physiotherapy
Our specialist physiotherapy service covers a wide range of areas in Central and Greater London
Essex
Specialist Physiotherapy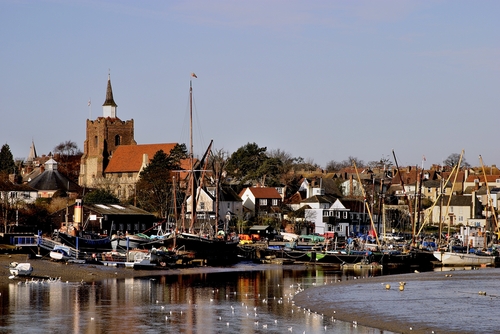 Our Essex physiotherapists cover areas including Benfleet, Basildon, Rayleigh, Southend and Chelmsford
Taking you a step further
Hi everyone My name is Barry Ford, Lead physio at Estuary Physio. I've worked in the field of rehabilitation for the last 18 years. I've been very fortunate to have worked with and learnt from some amazing clients along the way. In response to their feedback ive set up Estuary Physio, a specialist home rehabilitation service in Essex and London.

I'm very aware of how difficult it can be to maintain progress after a period of physiotherapy treatment or rehabilitation. When therapy comes to an end it can often be difficult to make further progress in the absence of on-going support. As a physio it can also feel incredibly frustrating not being able to support our clients with their long term health. With this in mind, we look at ways in which we can use adaptive personal trainers, social prescriber link workers and therapy technicians, to connect clients with community activities and services. The goal is to put in place sustainable support structures, which will enable clients to take control of their health and wellbeing, beyond their Physiotherapy treatment.

So far we have seen some great examples of this, helping clients to access support groups, getting back into exercise or simply giving them the confidence to take the dog for a walk again. Not only does this long term regular input help individuals to stay fit but it provides a sustainable boost to self esteem and long term psychological well-being.

We are very excited to be moving in this direction and look forward to being part of our clients success stories.

Specialist Physiotherapy In The Home
The Best in Neuro Physiotherapy Care for You or Your Loved One
At Estuary Physio we know how challenging it can be to access specialist physiotherapy services and continue to make progress with your rehabilitation after leaving hospital
We work with experienced physiotherapists who specialise in neurological physio care. We take a gentle and caring approach and are always on hand to help and advise.
Our team of specialist clinicians offer treatment for:
We're here to help. Please contact us if you have any questions or to arrange your first appointment with a trusted physio in your area.

Estuary Physio hope to improve accessibility to community rehabilitation services, for clients living within London and Essex

Please get in touch to discuss your current care requirements with one of our specialists.

Contact Us