Home Physio for Parkinsons in London and Essex
Did you know that regular exercise and life style change can alter the trajectory of a progressive condition?

Receiving a new neurological diagnosis can be very worrying for you and your family. It can be difficult to digest all the new information, and naturally we think about the impact of our diagnosis on our future. Whatever your circumstances, having access to specialist support and the tools you require to manage your condition are critical. Understanding your diagnosis and how to optimise your health / activity levels, are key to longer term health and mental well being.

Estuary Physio offer a combination of life style coaching and exercise, we look at all areas of your health (e.g. sleep, nutrition, pain, bladder/bowel, psychology, spasticity) and teach you how to exercise and increase your activity levels safely. Whether you have been experiencing persistent problems related to your condition, or you're completely symptom free, its never too early or late to start.

Keeping you moving is our number 1 priority!!


London
Specialist Physiotherapy
Our specialist physiotherapy service covers a wide range of areas in Central and Greater London
Essex
Specialist Physiotherapy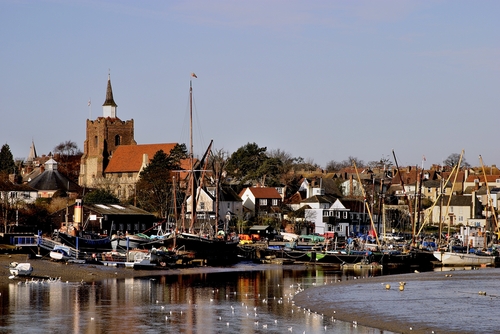 Our Essex physiotherapists cover areas including Benfleet, Basildon, Rayleigh, Southend and Chelmsford
Exercise based treatment for Parkinson's
At Estuary Physio we provide bespoke exercise programmes which incorporate both physical and cognitive training for people with Parkinson's. Clients are educated on how to take a proactive approach to fighting the symptoms of the disease.

Our programmes are supported by a growing body of evidence that shows that high amplitude, high-effort, complex exercise has the potential to slow the progression of Parkinson's disease, by re-wiring and reorganising the pathways within the brain. This re-wiring and physical conditioning can help you to feel fitter and freer with your movement.

Our Parkinson's programmes are not the same as attending a local fitness class or gym. Our therapists are there to advise you how to move correctly at the right intensity, ensuring you achieve the desired long-term benefits from our step-by-step programmes.


Our programmes may include any of the following:

1. High amplitude power movements

We modify the amplitude and speed of movements to help combat the stiffness, slowness and restrictions resulting from Parkinson's.

2. Dual tasking

Often with Parkinson's movements can become less automatic and more conscious, making it difficult to multi task and concentrate on the world around us. Most everyday tasks involve doing more than one thing at once (standing to brush our teeth, walking whilst holding the dog lead etc). It's essential to incorporate exercises which challenge mental processing and encourage you to do more than one task at a time, preparing you for the real world.

3. High intensity circuits

High intensity exercise has been shown to improve neuronal activity and delay the progression of Parkinson's. We use heart rate monitoring equipment to help clients achieve the desired intensity to achieve the best results

4. Strengthening

Varied Strength exercises can help improve your postural stability and limb strength, giving you the confidence to do more.

5. Cardio fitness

Build fitness and endurance enabling you to stay active and energised for longer

During your initial assessment with one of our specialist neuro physios, you will be asked about your current challenges. They will perform a complete neurological assessment. This assessment will also include different activities which assess your balance, strength, coordination and ability to dual task (do more than one thing at once). Our clinicians use these initial results to monitor your progress during your treatment program.

Our therapists will ask more about your specific goals. Based on these we will help you to create a bespoke programme of exercise to meet your current requirements.

Once you have worked with our therapists to establish a suitable exercise programme, you will have all the tools to stay on top of your condition. If you would prefer to have some extra support long term, you can work with our personal trainers or attend one of our virtual Parkinson's classes.

After your initial period of treatment, you have the option to check in with your therapist and track your progress. Exercise programmes can be adjusted to meet your on-going needs.

If you would like to find out more about Estuary Physios Parkinson's service, please get in touch with us today and speak with one of our clinicians.

Specialist Physiotherapy In The Home
The Best in Neuro Physiotherapy Care for You or Your Loved One
At Estuary Physio we know how challenging it can be to access specialist physiotherapy services and continue to make progress with your rehabilitation after leaving hospital
We work with experienced physiotherapists who specialise in neurological physio care. We take a gentle and caring approach and are always on hand to help and advise.
Our team of specialist clinicians offer treatment for:
We're here to help. Please contact us if you have any questions or to arrange your first appointment with a trusted physio in your area.